Swoop makes online advertising better for publishers, advertisers and users
Advertisers
Swoop provides an entirely new and untapped source of search terms for advertisers who wish to extend their SEM efforts beyond the usual search engine results pages of Google and Yahoo!/Bing. We drive CPAs that are highly competitive with the big search engines with an ever-learning algorithm that focuses on back-end conversions.
Learn more about Swoop for Advertisers
Publishers
Publishers, Swoop is here to give you your share of the ever-growing search advertising spend. You have great content, and in that content is search queries – Swoop finds and advertises to those queries in a way that generates additional revenue, doesn't interfere with your existing advertisements, and most importantly, doesn't annoy your users.
Learn more about Swoop for Publishers
---
Swoop: Created to make the Internet better for everyone
Digital advertising is in a difficult place: decades of crappy ads have led users to ignore or block advertising, publishers are losing out on over half of ad spend, and advertisers continue their quest for more relevant traffic. Hear from Swoop founders Ron Elwell and Simeon Simeonov why they created Swoop to bring search advertising to publishers and make the Internet better for users, publishers and advertisers.
A few of the many incredible partners we've worked with
"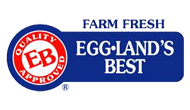 ---
We're on a mission to make ads that don't suck.
877.848.9903
Swoop 125 Cambridgepark Drive Cambridge, MA 02140
In the world of personal finance, there are two kinds of people (very broadly speaking): those who are proactive about their finances and those who are reactive. Although it might be more apt to say that there are two kinds of events affecting people's finances, those that require proactive planning, and those that necessitate a quick and decisive reaction. We look at the data to see which group is more effective an advertising target.
Read full article